Edition number 20; dateline 3 September 2008
Licensing Act used to silence Babyshambles
Organisers of cultural events are still wondering at the implications of the Wiltshire constabulary's decision to prevent Babyshambles, Pete Doherty's band, appearing at the Moonfest festival scheduled for the end of August. Citing section 160 of the Licensing Act (2003), the police persuaded magistrates that Babyshambles represented a serious threat to public order on the grounds that the band's habit of playing to "speed up and then slow down the music" could create a risk to public safety. Superintendent Paul Williams told the press, "Experts are telling us that the profile of fans that follow Pete Doherty and Babyshambles is volatile and they can easily be whipped up into a frenzy, whereas the profile of someone that would follow around Cliff Richard or Bucks Fizz, for example, is completely different." With his headline act banned, John Green, organiser of Moonfest, reluctantly cancelled the event and claimed that the police were pursuing a personal vendetta against Doherty, who lived in the county. "To say we are surprised and devastated at this week's events would be an understatement," Green said. "The police attended every public event licensing meeting over the last six months. They have always been aware that Babyshambles and Pete were appearing. The police also attended the public hearing on the 24th July when the licence was granted and made no objections; indeed they actively supported the event at the meeting."
Greater Manchester Youth Games almost on a roll
Product placement is a growing tool in the modern marketeer's armoury and Laura Hall of the Greater Sport county sports partnership seems more than adept in its use. Keen-eyed viewers will already know that she has managed to get a poster advertising the Greater Manchester Youth Games on to the wall of Roy's Rolls, the café run by the eponymous Roy Cropper in Coronation Street, the nation's favourite soap.
Belles sporting riches in perspective
While the English Premier League continues to attract the attentions of billionaires and their financially advantaged friends, Doncaster Belles, the oldest club in the Women's Premier League, are reported to be close to going out of business. As TLR went to press the club's board were urgently seeking sponsors able to provide some £60,000 a year to keep the club in business, a figure that represents about four day's wages for many of the Belles' male counterparts.
Burnham bullish about school sport
Culture secretary Andy Burnham used the platform of the third UK School Games in Bath to get on the proverbial front foot regarding the issue of school sport. Outlining his department's "ambition" to provide five hours of sport for young people each week and the plans to provide coaching and competition for all pupils in "the main sports like cricket, tennis and athletics" by 2012, he suggested that the UK system was now a model for school sport across the globe. "The UK School Games are the pinnacle of the school sport system and shows how a culture of competition and excellence has been reintroduced to our schools," he said. "Since Beijing it is has become widely acknowledged both here and abroad that we now have a world-class system for developing medal winners but rivals like Australia are not just looking at our elite sport system anymore. Outside Britain they are now also acknowledging the giant leaps we have made in school sport. Despite these improvements, it still feels like some people are stuck in a time warp when it comes to their perceptions of school sport in this country. It's not the eighties any more. School playing fields aren't being sold off left, right and centre. PE is not being abandoned from the timetable and competition is no longer a dirty word. In fact there has been a dramatic and unparalleled transformation of school sport that emulates the transformation of elite sport in Britain."
Ken Matthews: an appreciation
Although he was 83, it was still a shock to hear of the death of Ken Matthews, writes Dave Johnston. I first came across Ken when I was deputy manager at Kirkby Stadium in the 1980. He was with the Kirkby Cycling Club, which was based at the stadium, and I don't think I have ever come across anyone who was so dedicated to sport, and cycling in particular, as Ken. I once went to his house and was amazed when he took me into his front room. It was literally knee-deep in papers connected with his beloved sport of cycling; his walls were adorned with cycling memorabilia and his desk was full of stuff he was presently doing for the cycling fraternity. He wrote a weekly article for the Liverpool Echo and organised literally dozens of events each year for his first love, Kirkby Cycling Club. He was always at Kirkby Stadium organising cycling competitions and he always commentated at each of the weekly events. As well as that he was the secretary of Sefton Sports Council for almost twenty years and a committee member of the Association of Recreation Managers, and then ILAM, for around the same period of time. He was very active on all of the committees he attended and I particularly remember him organising a fantastic ILAM seminar at Aintree Racecourse, which was attended by over one hundred delegates. Believe it or not, Ken still found time for a full-time job. He was appointed manager of Bootle Stadium, which he developed as 'the Home of Good Sports'. Bootle subsequently became a household name on Merseyside because of the efforts of Ken and his team. Ken was one in a million and sport will suffer a tremendous loss at the passing away of one of its greatest supporters and characters.
Mandarins' minutiae along the corridors of power

The Department for Communities and Local Government (DCLG) has unveiled new guidance to the fire and rescue services to integrate better protection for historic buildings and the environment into fire and rescue service planning. The Department for Culture, Media and Sport (DCMS) has announced new protection for four historic buildings and monuments linked to the slave trade, and upgrades and amendments for 21 others. The Department for the Environment, Food and Rural Affairs (DEFRA) has announced legal protection for a rare frog with a distinctive accent; mid-August hilarity ensued when the statement was headed "Kermitted to frog protection". Culture minister Margaret Hodge has placed a temporary export bar on an important musical manuscript from the second half of the seventeenth century. An English translation of the opera Erismena by the Italian composer Cavalli, it is the earliest surviving score of an opera in the English language. The DCMS and the Wolfson Foundation have announced grants totalling £4 million to help improve the quality of museum displays and enhance the experience for visitors.
News in brief: further reductions
Research conducted by Escape Fitness of professionals working in the UK health and fitness industry suggests the personal training business continues to thrive despite the threat of increasingly difficult market conditions. Brighton and Hove were able to offer free summer swimming at two pools during the summer thanks to £19,000 Communities for Health funding. The Lensbury Club, formerly the sports and social club for staff of the Royal Dutch Shell Group, is spending over £200,000 on upgrading its gym in partnership with Life Fitness. DC Leisure has entered the contract catering market under the trademark of Centre Catering to provide a dedicated catering service to the local authority leisure sector. British Military Fitness (BMF) has added London's Cavendish Hotel to its client list. The hotel is offering its guests complimentary fitness sessions with BMF in nearby Hyde Park. BMF is also working The Training Agency to offer NVQ Level 1 and Level 2 in sports and recreation to its current instructors as well as ex-armed forces personnel who want to join BMF. ActivKids, ZigZag's activity programming and training arm, has become an approved training and assessment centre for Central YMCA Qualifications. ActivKids will deliver the CYQ Level 2 Certificate in Instructing Health Related Exercise for Children. GLL, also known as Greenwich Leisure Limited, has introduced Rookie Lifeguard, the children's lifesaving programme, to eleven of its centres with plans to introduce the initiative into further facilities throughout 2009. The Grand Hotel Jersey has upgraded its health and fitness club as part of a £1.5m refurbishment project.
Who's whom
Stuart Younie, friend of The Leisure Review and former convenor of the Scottish Sports Development Conference, is leaving West Lothian Council to become service manager for Sport and Active Recreation for Perth and Kinross District Council. Fit that on a badge. Still in Scotland, we are overjoyed to hear that not only has Scottish Squash's Liza Baillie taken on the role of convenor of the Scottish Sports Development Conference but that she is also taking on the role of wife some time in September. We offer our congratulations on both counts. Dr Ann Gosse, chair of CLOA, has now moved from Sheffield to Barnsley MBC, taking the post of executive director for development. Nicky McCrudden is raising money for Bowel Cancer UK on 22 September by jumping out of a plane; she would appreciate our support at /www.justgiving.com. Ian Barham has been appointed to the post of Buckinghamshire manager for the 2012 Games. Ian was formerly the community development team manager for Aylesbury Vale District Council. Sarah Fishburn has joined Dalesauna as northern sales manager.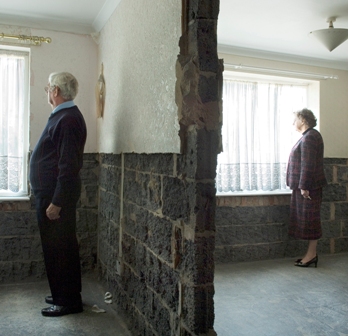 After the Floods by Katya Evdokimova (above) is among the winners and commended entries for CIWEM's Environmental Photographer of the Year competition, which will be on view at the Mile End Park Arts Pavilion, East London, later this month. The exhibition includes images "that are resonant, contemporary, creative and beautiful, examining issues such as poverty, climate change, human rights, culture and biodiversity", according to CIWEM. The judging panel assesses images on impact, creativity, composition, originality and technical abilities. This year entries have again been submitted by some of the most respected environmental photographers in the industry, including Gary Braasch, winner of the Ansel Adams Award for Conservation Photography, Anthony Epes and Ronnie Israel. Lord Smith, the chief executive of the Environment Agency, will be presenting the winners with their prizes. The exhibition will be accessible online at on the CIWEM website after 17 September.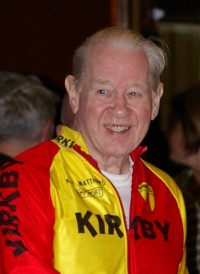 Ken Matthews