Edition number 17b; dateline 18 April 2008 [amended 6 May 08]
PR: applying the medical definition
One of the more dubious benefits of producing the most read fortnightly sports development column in the UK market is that people will keep sending in press releases. It seems that everyone from the culture minister down has a cadre of 'creatives' all dedicated to acquiring column inches on the back of unlikely and often unedifying stunts. Cast your mind back to a be-suited Tony Blair in a succession of soccer-ball-related scenarios and you will get the drift. Most of these are harmless bin fodder but occasionally a bright young thing will come up with a juxtaposition that causes the skin of even seasoned hacks to crawl. The latest culprits – the PR company are not named but the principals, Esporta Health Clubs, should hang their head in shame – have stooped to using a man calling himself the Reverend and Right Honourable Dr Ian R K Paisley MP MLA in the cause of selling fitness club memberships. Ian Paisley has bestrode Northern Ireland politics since the 1970s and was as mired in 'the Troubles' as anyone. To put this bigoted rabble rouser on a pec deck and take his picture on the pretext that he swims regularly for his health is both ludicrous and distasteful. What next? Using a proven drugs cheat to mentor up-and-coming young athletes? Appointing a man infamous for abusing women in night clubs as the chief executive of a famous old pie-eating rugby league club? Taking on a foreign coach who is alleged to have lied to his own country's courts in a bribery and corruption case? Or letting your national coach find out that he is being replaced by a beetle-browed leviathan with no qualifications or experience via the media?
Harsh realities of the world stage
The fact that sport is becoming more like show-business every week was made graphically clear last week by a scene redolent of iconic films such as A Star is Born and Sunset Boulevard. Both deal with the rise to fame and subsequent fall from grace of a show-stopping, spotlight-stealing 'star'. And so it was with "the swimming from the M.E.N." – or more correctly the FINA World Short Course Championships from the Manchester Evening News Arena. Bathed in limelight, besieged by young fans and the centre of even the BBC's attention, the event's star was on every back page for a week. But a chilling insight into the uncertain future of even the most stellar performer came on page seventeen of one of the trade magazines a few days after the circus had left town. For sale: one slightly used swimming pool, including world championship competition equipment; contact the mail room manager at Manchester City Council. From world stage to caravan park obscurity in one short step?
Scrum five or the Travolta Turn?
Nothing tickles Sideliner more than an incongruous juxtaposition and the jobs page of the UK Sport website has thrown one up. It appears that Saracens Rugby Club is looking to recruit a dance coach. The obvious conclusion is that the Watford-based outfit want to teach their players, staff and supporters the fandango so that they can properly celebrate having knocked the Neath/Swansea Ospreys out of the European Cup; but this is not the case. Apparently they are seeking two people "to deliver on a number of dance projects including breakfast and after-school clubs, holiday camps, and days of dance". Required specialisms include "Cheerleading, Street Jazz and Hip Hop" and an "NCSSE Cheer qualification would be preferable although not a pre-requisite". As Bill Maclaren may well have got round to saying: "They'll be dancing down at Vicarage Road this evening..."
Row Z
The view from the back of the stand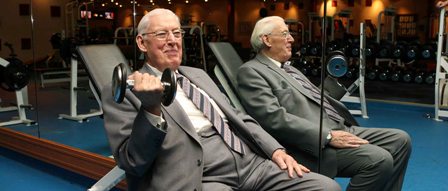 The Reverend works out