Football: a modest proposal

In a week when Alex Ferguson claimed that the behaviour of his players "has always been perfect" as convicted drugs cheat Rio Ferdinand was summoned to explain his assault on a hapless Hull City striker, we publish the modest proposal that our national game should be encouraged to reach beyond the pitch, the papers, the television (and so 90% of pubs), the radio, the school playground and most workplaces and take its place at the heart of our cultural and community life.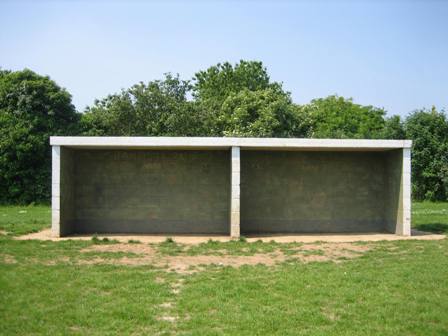 Digging it in the dug out

The creative team behind The Leisure Review are very fond of football, the national game. Indeed the editor owns his own version of John Motson's sheepskin coat, which he wears on chill days when he exercises his rights as a Wycombe Wanderers season ticket holder. For those who think football stops half way down "the Premiership", the Chairboys, as they are gnomically referred to, ply their collective trade in the third level of the English structure, having dragged themselves up from the curiously categorised "non-league football" in recent years. We are proper football folk and we believe we are being short changed in all but the most enlightened of cities.
It is because we so love football that we would like to see an extension of the good work being done in Manchester where the arts centre Urbis is henceforth to be used to house the National Football Museum. The change of use is not popular among the people who work there – which is no surprise considering 66% are being made redundant – or by those passionate about popular culture who seem to think that 250,000 ordinary folk wandering through "self-curated shows on subjects ranging from Manga to video games to urban gardening" can somehow be described as a "success story". That's about as many as you get watching the Premiership on a single Saturday – so long as not too many games have been moved to Sunday. Or Monday.
What this country needs is for football to be part of the fabric of everyday culture, not just something we watch at the weekends and most evenings. The Imperial War Museum on Salford Quays would be a great venue for an exhibition of old footballs and boots with nails in. How many old programmes could be seen in their full glory if we took all those gaudy, big pictures out of the National Gallery? The Tate's engine room is crying out to host a retrospective of football stadium signage; you could call it From Meadow Lane to the Madjeski and have double-life-size replicas of every new sign that's had to be manufactured to glorify international companies and egotistical self-made millionaires. And then there's all those castles and palaces that the heritage people have on their hands. How many five-a-side courts could you fit in Windsor Great Park? Think of it: "Hampton Courts: don't hedge your bets, book now to avoid disappointment." It's a marketing man's dream.
You have to hand it to Councillor Mike Amesbury of Manchester City Council. He's spot on when he says the new museum will be "an even more popular and engaging visitor destination – an asset not just for Manchester, but the north-west and the whole country." We don't need innovative, quirky, challenging explorations of the zeitgeist for chance visitors and committed enthusiasts alike cluttering up iconic city-centre spaces. What we need is to polarise society even more, make it impossible for young people to acquire a language beyond the guttural grunt of the football chant, close off all pathways out of the partisan obsession with "my team" and ensure the one-eyed lead us to the sunny uplands of total football.
In his 1729 essay A Modest Proposal the lacerating satirist Jonathan Swift set forth a method of "preventing the children of poor people in Ireland from being a burden to their parents or country". His solution, closely and logically argued and based on complex and apparently scientific calculations, was to eat them. In an occasional series readers – and the staff – are invited to make similarly 'innovative' suggestions.


The Leisure Review, February 2010
© Copyright of all material on this site is retained by The Leisure Review or the individual contributors where stated. Contact The Leisure Review for details.
Download a pdf version of this article for printing
"What this country needs is for football to be part of the fabric of everyday culture, not just something we watch at the weekends and most evenings."