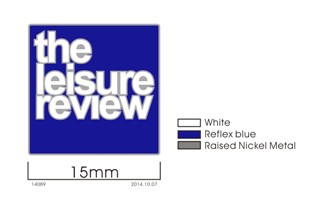 The Leisure Review premium subscription
Thank you for choosing a Leisure Review premium subscription.
Your subscription will make an important contribution to the Leisure Review and the work that we are able to undertake on behalf of the sport, leisure and culture sector. As a premium subscriber, along with our gratitude, you will also receive:
advanced notice of all new issues of the Leisure Review
access to exclusive content via the subscribers' front page
discounts and priority booking on all Leisure Review events and merchandise
your exclusive TLR subscriber's badge, a genuine mark of distinction that won't put a hole in your jacket.


Subscribe now

The Leisure Review premium subscription costs £35 for a full year.

You can subscribe to the Leisure Review by credit card, online payment or cheque. Choose one of the following options:
CREDIT CARD: click on the 'subscribe' button below to use your credit or debit card





ONLINE PAYMENT: email the TLR subscription department with 'premium subscription' in the title line and we will send you an invoice including the appropriate bank details for electronic payment
Email the Leisure Review subscription department ►


CHEQUE: send a cheque for £35, payable to Quarry Communications, along with your contact details to:

Subscriptions Department
The Leisure Review
1 New Cross Road
Oxford OX3 8LP
Thank you for supporting the Leisure Review.