The Leisure Review
ISSN 1753-0725
from the back issues of The Leisure Review

So much more than a run in the park
Chris Cutforth charts the development of parkrun since its establishment in 2004 to the global social and physical activity movement that it is today.
Coaching or teaching: considering learning situations
Steve Kemp discusses the difference between coaching and teaching, and asks whether a focus on learning might be the best approach.
How tech will shape our industry
David Minton reports from IHRSA and finds that technology is continuing to shape the future of the leisure industry if only we will let it.
Commissioning: 10 tips for a leisure project
Building a new sports or leisure centre is a long and complex journey. David McHendry offers a 10-point list of things to remember at the outset and a few additional points to keep in mind once the project has begun.
Active Lives: a never-ending story
Martyn Allison considers the lessons from the Active Lives survey and charts the history of participation data. His assessment offers some fundamental challenges to sport and leisure professionals, their employers and their communities.
Could it ever be as simple as looking at the evidence?
After decades of urging practitioners to adopt an evidence-based approach, Carl Bennett is still finding sizeable pockets of resistance. How long, he wonders, before the lessons of behaviour change are learned?

The rise of the box
The concept of the empty-box gym is making gains in the fitness market. Natalie Stein casts a professional eye over the property-related legal issues presented by this dynamic corner of the fitness industry.
The Radical Eye: birth of a new art
The first loan exhibition in Tate Modern's new Switch House put one of the world's most acclaimed collection of modernist photography on public display for the first time. Jonathan Ives reports.

Digital learning for leisure
Rob May of YMCA Awards explains how digital-enhanced learning is enabling greater access to courses and why distance learning might offer opportunities for the leisure industry.

Upping our game: facilities for sport and physical activity
When it comes to the state of our sport and leisure facilities, Tim Dent sees much to applaud but fears that the scale of the challenge has been underestimated. Here he explains why future success is at risk and what should be done about it.

How to train a police horse
A long face in a match-day crowd led Richard Cheetham to explore a new source of inspiration for sports coaching and consider the real impact of purposeful practice.
A new Tate Modern for a new age
Having been a regular visitor to Bankside long before it became a gallery, Jonathan Ives visits the new Tate Modern and wonders whether Serota's palace of glittering delights can live up to the promise of the press release.

Cultural capital: a mayor's vision for London
Speaking at the opening of a new era for Tate Modern, Sadiq Khan explained why he will be putting culture at the centre of his term as London's mayor and what it will mean for the city.
Building a city: the Leisure Review study tour
Jonathan Ives reports on the Leisure Review's recent architectural event which brought together a group of experts, enthusiasts and innocents to discuss current trends affecting the public realm.

Roles and responsibilities: what direction for county sports partnerships?
The launch of an independent appraisal of county sports partnerships prompted many to reassess the structures that make up the UK's sporting landscape. Wayne Allsopp explains why CSPs should remain central to the future for sport.

Carrots and sticks: a new understanding of sport
The new government strategy for sport presents some significant challenges along with real opportunities. Carl Bennett assesses the size of the carrot being offered but fears that for some organisations only a really big stick will do the trick.

The why, what and how of workplace resilience
The Leading Learning Programme is offering a masterclass series of workshops exploring the issues of workplace resilience. The Leisure Review spoke to Steve Wood about resilience and what it means in current working environments.

IHRSA 2016: are you square fit?
When the Leisure Review found out that David Minton was on his way to Orlando to take part in the IHRSA 2016 event we asked whether he would mind putting in a shift as our roving reporter. He was happy to oblige.

Strange and Familiar: a nation revealed
A new exhibition at the Barbican collects images of Britain created from an overseas perspective. Jonathan Ives wandered the walls to see what is revealed of Britain by those who came to visit.
Could the sentiment of Rio derail an active nation?
Rio Olympic and Paralympic Games was a cause for celebration but there is a risk that the weight of gold could have a damaging effect on community sport and the pursuit of a more active nation. Martyn Allison, Chris Cutforth and Steve Wood explain why so much is at stake.
Visit the full TLR features archive





© Copyright of all material on this site is retained by The Leisure Review or the individual contributors where stated. Contact The Leisure Review for details.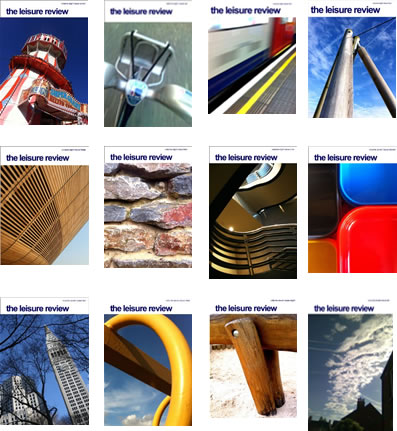 After a long career in sport and leisure Martyn Allison offers a personal perspective of a sector that, for all its achievements, has failed to recognise or address its biggest challenge. He asks: do we have the leadership willing or able to solve the problem of an empathy gap?
Here is my challenge to the sector. Inequality in participation cannot be defended any longer, either morally or on business grounds. None of us should be willing to defend our current failures any longer and if we are to continue to position ourselves as central to addressing health improvement we must also be committed to addressing health inequality.
Tim Dent responds picks up the gauntlet of the Allison challenge and considers what the sport and leisure sector needs to do now.
40 YEARS OF FAILURE: THE RESPONSE
Physical activity has never been more visible or more necessary but the effort to promote and deliver it has never been more frustrating or daunting. The recently established Local Government Physical Activity Partnership has set itself the task of exploring the challenges and opportunities of promoting physical activity through local services. Mark Allman, Ian Brooke, Cate Atwater, Paul O'Brien and Lee Mason explain.